Since I have moved back to Israel , and even though I am not Christian, I do miss Christmas. This beautiful holiday, and how everything around looks so fancy and the feeling of the holiday atmosphere and spirit in it… so I have decided to make something small to my friends that do celebrate this wonderful holiday.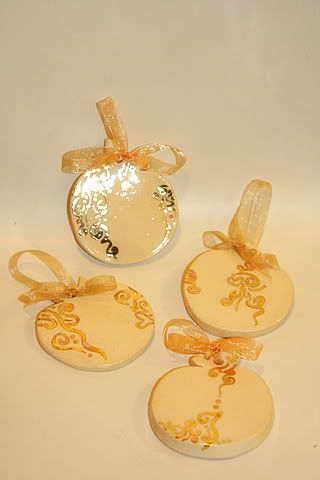 Golden apples Christmas ornaments. Made with love with white clay, clear glaze and of course 12k gold laster to add some richness to it.
Hope they'll love it!!
xxx